Art Fag City's Reid Singer Interviews David Shrigley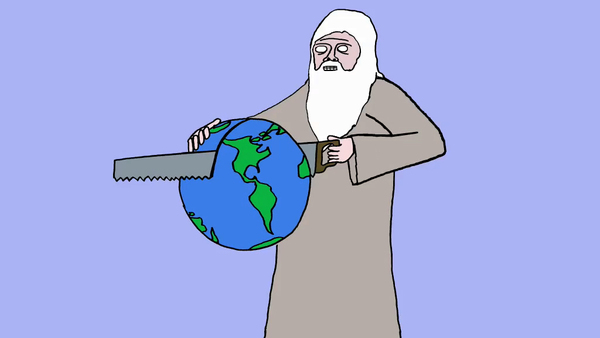 GOTH, GLASGOW, AND GALLERIES
RS: A lot of my favorite drawings of yours have something to do with death, graveyards, etc. There's got to be something virile and attractive and sexy about being really into death, maybe even doing things that might be perceived as goth, like Ian Curtis. Did you ever draw with the idea that people are going to be impressed by how dark you were?
DS: No. Well, it's supposed to be funny not furious. Although Ian Curtis and I were born in the same town, in Macclesfield, outside Manchester.
RS: Fun fact!
DS: Yeah. Famous people from Macclesfield: Ian Curtis and, perhaps, me.
I kind of do have a soft spot for goth, I have to say as an aside. I guess this is supposed to be funny, but I used to be a bit of a goth. I was really into Bauhaus in the early 80s, and I still kind of have a thing for dark metal and stuff like that. I got asked by this band called the Skull Defekts to do a cover for them. They're a Swedish kind of no-wave band, but very goth, and kind of wonderful. Kind of great in their gothness. But yeah, there's quite a lot about death in my work.
The full interview
here
. 
exgotisul reblogged this from paddyjohnson